We have recently taken delivery and set up the top of the range RC-1590/RB-1590 Pre/Power Combo from Rotel. The RC-1590 stereo preamplifier has been engineered to the highest audio performance levels, and provides and incredible level of control and flexibility for the use. Starting with a high performance power supply consisting of two Rotel custom built toroidal transformers for maximum efficiency and low magnetic fields, these transformers provide low-noise isolation between the analogue and digital regulator circuits with custom-made slit-foil capacitors. These have very quick charge/discharge times and low signal loss ensuring tight bass performance.Analogue inputs are all very low noise circuitry and include a high performance moving magnet phono stage. Digital inputs are fully isolated and feature a precision 32-bit 768kHz Digital to Analogue Converter (DAC).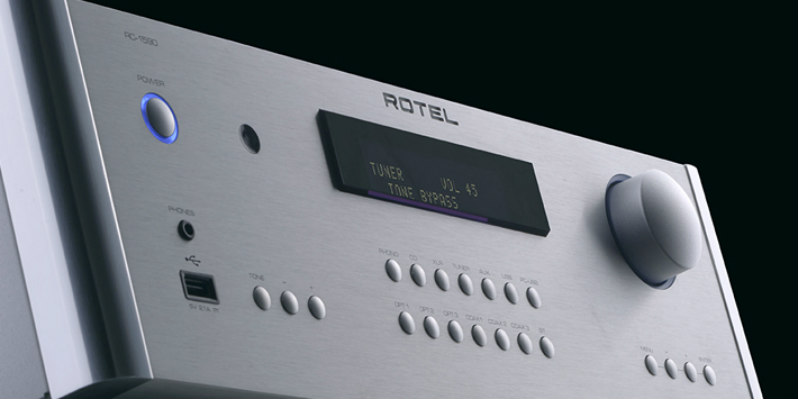 The RC-1590 is fully feature.laden with Balanced XLR and Unbalanced RCA inputs and outputs, a TI precision volume control IC, a fixed volume line output, dual mono subwoofer outputs, digital outputs (Coax and Optical), digital inputs (3 Coax and 3 Optical), Aux, CD, and Tuner analogue inputs, Internal APTX Bluetooth with rear-mounted external antenna, a front USB iPod port with 2.1A charging supply, and rear panel PC-USB 24-bit 192kHz input supporting DSD (Windows) and DoP (DSD over PCM for Mac OS X).

Power – refined, detailed, and plenty of it. Rotel's new RB-1590 Class AB stereo power amplifier is rated at 350 Watts per channel into 8 ohms, both channels driven. That is a lot of power, but larger listening rooms or less sensitive loudspeaker designs require it to bring out the best possible performance and attain realistic audio dynamics.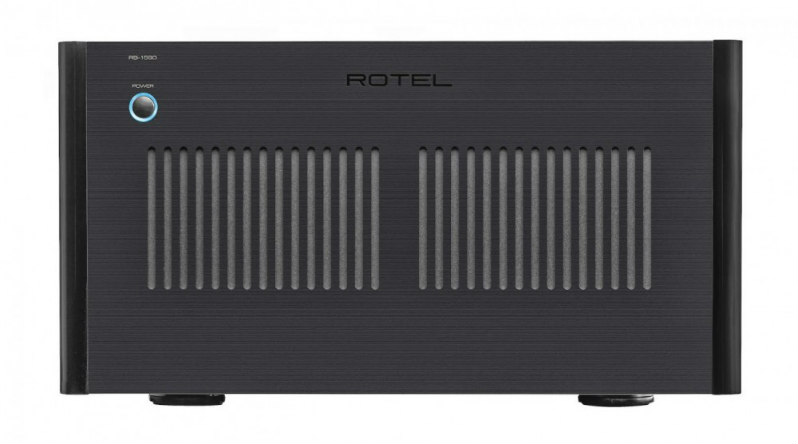 The impressive capabilities of this amplifier begin with a solid foundation consisting of twin, massive toroidal transformers custom-made by Rotel. These transformers are just part of a rock-solid power supply that includes eight special British made BHC capacitors, known for their low loss and quick response times. These components will continue to supply all of the voltage and current requirements needed, even under the most difficult load conditions.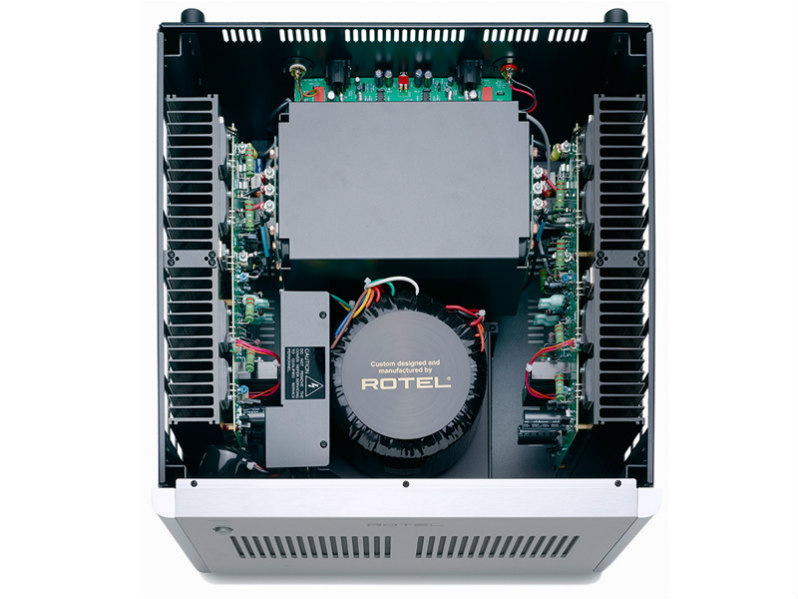 But power unrefined has never been a Rotel design goal. Every aspect of circuit design has been carefully considered and each component has been rigorously selected after extensive listening sessions. The circuit topography has been laid out in a true monoblock design ensuring maximum signal separation and improved stereo imaging.