There is a lot of snake oil around in regards to speaker isolation devices, so we approach any new product with caution. Recently we were approached by one of our distributors to evaluate a couple of products by Canadian company IsoAcoustics. To say we were impressed by the results would be a huge understatement. The improvement in sound reproduction was jaw dropping!!
The GAIA isolators are machined units that incorporate IsoAcoustics' patented design to provide a high degree of speaker isolation, while resisting lateral movement and oscillations, to maintain alignment with the listening position. Internal reflections from the hard supporting surface are attenuated resulting in greater sound clarity and openness. Ranging in price from $598 (for a set of 8) depending on speaker size, this wonderful product is a great way to extract the best performance from your loudspeakers.
IsoAcoustics Aperta speaker stands prevent the transfer of speaker cabinet energy to surrounding surfaces, effectively isolating the speaker from the desktop, bookshelf or other surface. By allowing the speaker to perform in free space, it's able to sound the way it was intended. The end result is a more accurate, satisfying sound, which makes mixing and listening a better experience.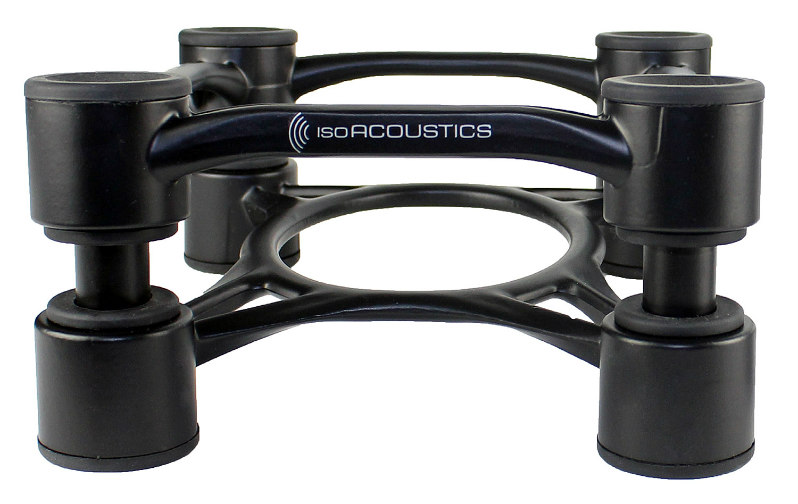 In store now. Please contact store or visit us at Audio Solutions – IsoAcoustics for more details.