We have just taken delivery of the amazing Signature 10 turntable by Austrian phono product giant Pro-Ject. Paired with the equally fabulous Ortofon Cadenza Blue moving coil cartridge this deck reproduces vinyl as if you are hearing your records for the first time.
We are proud to announce that Audio Solutions is the only dealer in N.S.W to have this turntable set up for auditioning. Please contact us to book a listen. You wont be disappointed.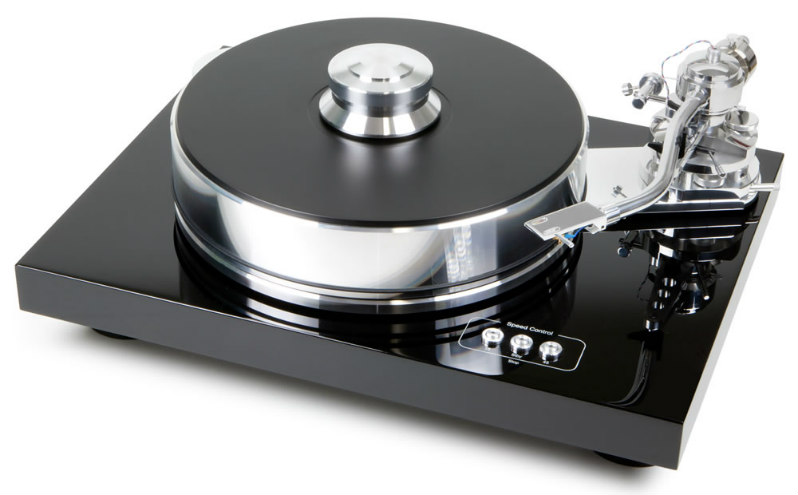 Signature 10 is a non-compromise highend turntable/arm configuration with a sophisticated concept combining mass-loaded with floating turntable principles. Magnetic feet and TPE-pillows decouple the resonance-free metal granulate filled MDF-chassis from surface. The subsequently benefits from a wonderfully resonance-free, heavy platter, that runs ultra-silently on an inverted ceramic ball bearing with magnetic suspension and is also TPE damped. The new 10" single-pivot tonearm is a genuine Pro-Ject design. With its wide range of adjustment possibilities and the choice of adequate counterweights, nearly all cartridges can be mounted. Signature 10 is an audiophile marvel.