Description
FEATURES
The Lumina II is the largest bookshelf speaker in the collection.
The Lumina II maintains a compact and versatile design
perfect for placement within a bookcase or shelving unit
or can be positioned as a rear channel in a home theater system.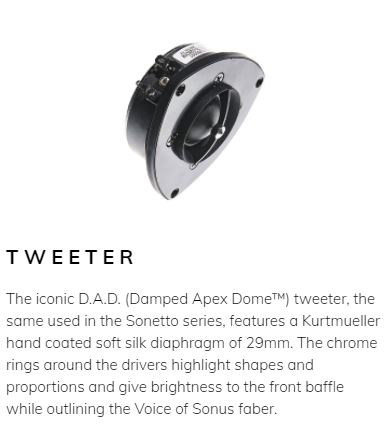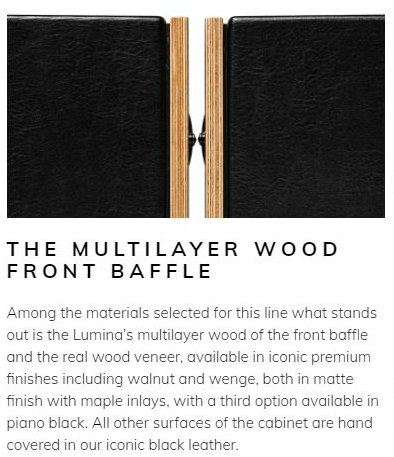 SYSTEM
2-way shelf loudspeaker system.
Vented box design.
LOUDSPEAKERS
Tw: Ø 29mm high definition DAD™ driver.
Mw: Ø 150mm paper cone driver.
CROSSOVER
Optimized amplitude/phase response for optimal space/time performance. Crossover frequency: 1800 Hz.
FREQUENCY RESPONSE
55 Hz -24.000 Hz
SENSITIVITY
86dB SPL (2.83V/1m)
NOMINAL IMPEDANCE
4 ohm
SUGGESTED AMPLIFIER POWER OUTPUT
30W – 150W, undistorted signal
DIMENSIONS (HXWXD)
304 x 180 x 263mm
12 x 7,1 x 10,3 in
WEIGHT
5,8 Kg
12,8 lb