Description
Olympica Nova is the second generation of the iconic family of 2013, improved in its form and substance, imbued with the timeless values that inspired us in creating the original line.
The result is a new Collection that embraces the most advanced technologies that already enhance our most prestigious creations.
ORGANIC SHAPE
The lack of flat and parallel walls improves enclosure performance and maintains the typical asymmetrical Lute shape of first generation Olympica.
The asymmetrical shape of the cabinet is an original design concept that allows versatile positioning of the speakers to tune the bass response in any room.
Inspired by nature, the lines follow the flow of a circular spiral motion, achieving a more organic cabinet structure.
No longer just a functional element added to handle airflow, the reflex duct is now fully integrated into the cabinet, further improving the speed and transparency of sound.
NATURAL LEATHER
The natural leather embellishes the tweeter and the pair of midwoofers. Genuine Italian leather that, as per our brand's tradition, is applied by hand in the production department in Vicenza.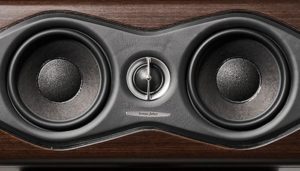 TWEETER
The 28 mm silk soft dome tweeter features the DAD™ technology (Damped Apex Dome™) that enhances the smoothness and extension in the high frequency by applying local dampening to the apex typically responsible for anti-phase behavior of soft dome diaphragms. The DAD™ structure has been totally redesigned; a solid piece of aluminum die-cast includes both arch and ring on the dome to increase the strength and accuracy of the system.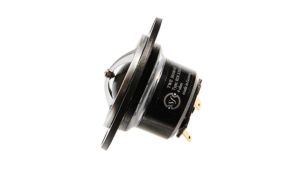 MIDWOOFER
Follows the same construction of the midrange of its siblings, with 2 main differences. The Dust-cap, coated in fabric to provide an air-tight seal to maximizes the moving surface, increases air movement without distortion. The moving coil optimized for bass performance with much longer throw, improves driver excursion and the overall magnetic field.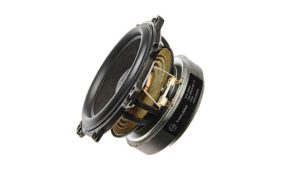 WOOD
Just like the rest of the cabinet, the front baffle is made in the walnut or wengè hand-finished natural wood. Our designers wished to pay homage to the most representative material of Sonus faber, making it even more of a standard-bearer.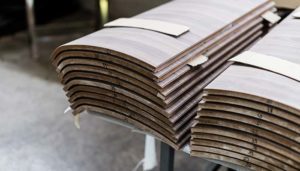 STRUCTURAL RIGIDITY
The entire structure of the acoustic enclosure has been redesigned: similar to the Homage Tradition and Reference Collections, the walls are made with eight layers of bended wood, providing the cabinet with extreme rigidity.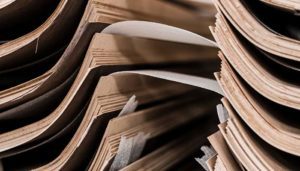 SPECIFICATIONS
SYSTEM
2 way, full para-aperiodic vented box "Stealth Ultraflex", stand mount loudspeaker system.
LOUDSPEAKERS
Tw: H28 XTR3. Neodymium "cup design" motor system with DAD™, Ø 28 mm
Mw: 2 x MW15 XTR2-08, CCAW wire on a "eddy current free" voice coil, Ø 150 mm
CROSSOVER
1.550 Hz
FREQUENCY RESPONSE
45 Hz – 35.000 Hz
SENSITIVITY
90 dB SPL (2.83V/1 m)
NOMINAL IMPEDANCE
4 ohm
SUGGESTED AMPLIFIER POWER OUTPUT
35 W – 250 W, without clipping
DIMENSIONS (HXWXD)
241,6 (688,6 stand included) x 616 x 397,8 mm
9.5 (27.1 stand included) x 24.2 x 15.6 in
WEIGHT
18 kg – net weight (26 Kg stand included)
39.6 – net weight (57.2 lb stand included)