Description
LUXURY, MINIMALIST, NATURAL
The simple and squared design of the Lumina models was chosen to emphasize the quality of materials used. This principle of minimalism directly captures the essence of the product, thoughtfully designed in conjunction with the theory that "less is more".
The Lumina collection boasts the core values of Sonus faber and the use of its iconic materials, including leather, natural composition of drivers, and real multilayer wood available in Walnut and Wenge wood with Maple inlay matte and Piano Black glossy finishes. All items pay tribute to our historic heritage and are made in Italy.
The collection is offered at an accessible price point without compromising sound performance, empowering everyone to enjoy a true Sonus faber experience.
FEATURES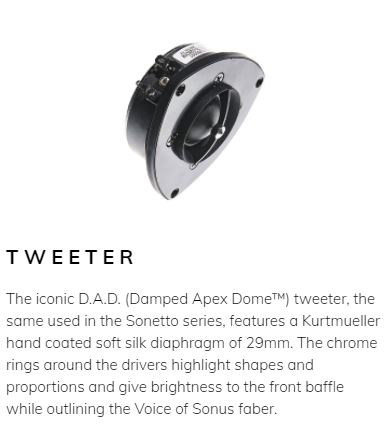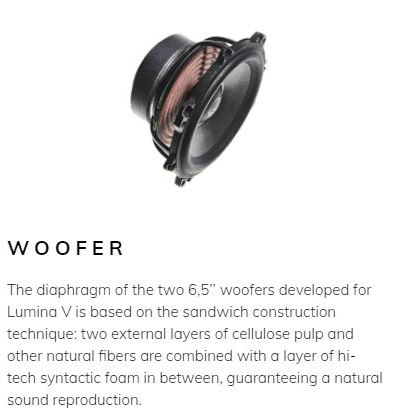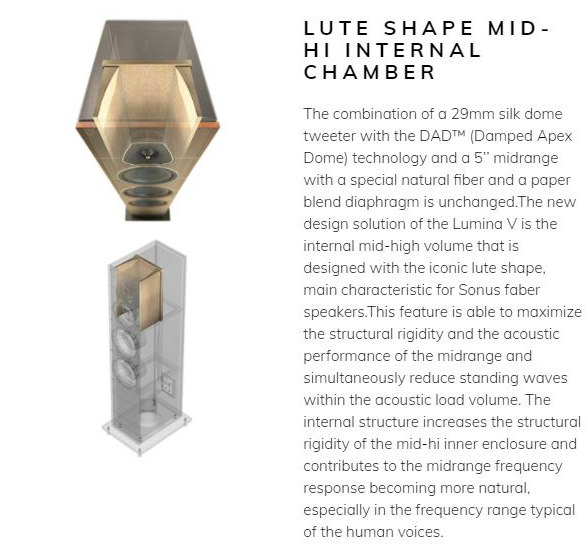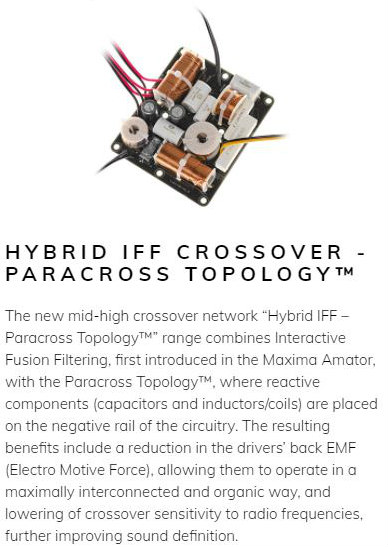 SPECIFICATIONS
SYSTEM
3-way floor-standing loudspeaker system.
Vented box design.
LOUDSPEAKERS
Tw: Ø 29mm high definition DAD™ driver
Md: Ø 150mm paper cone driver
W: Ø 2x165mm cone drivers. Sandwich diaphragm structure
CROSSOVER
Optimized amplitude/phase response for optimal space/time performance "Hybrid IFF-Paracross solution". Crossover frequencies: 260 and 2600 Hz.
FREQUENCY RESPONSE
38 Hz – 24.000 Hz
SENSITIVITY
89 dB SPL (2.83V/1m)
NOMINAL IMPEDANCE
4 ohm
SUGGESTED AMPLIFIER POWER OUTPUT
50W – 300W, undistorted signal
DIMENSIONS (HXWXD)
1049 x 280 x 372,6 mm
4,13 x 11 x 14,7 in
WEIGHT
22,5 Kg
49,6 lb